FIRST 27 SE
First 27 SE brings high-tech performance, events and community know-how from the cutting edge of racing sports into the recreational sailors' hands. She delivers extraordinary sailing experience up to today reserved for professional racers. Sailors can challenge themselves on One Design long-distance races or enjoy fast adventure cruises in the best sailing spots, as she is also wholly trailable.
exterior design
Planing at double-digit speeds is easier than ever. First 27 promises a thrilling and pure sailing experience. She is sourcing her performance from a modern hull design and light but stiff vacuum-infused hull construction. Hull with very high initial stability and deep lead-bulb keel easily handle carbon rig with large square-top mainsail without a backstay or runners. All the power is nothing if you can't manage it. Well-thought cockpit ergonomy, no runners, balanced twin-rudder steering system all empower the sailors. No matter if you're sailing solo, double-handed or fully crewed, First 27 SE will reward you with an astonishing sailing experience and pure joy under the sails.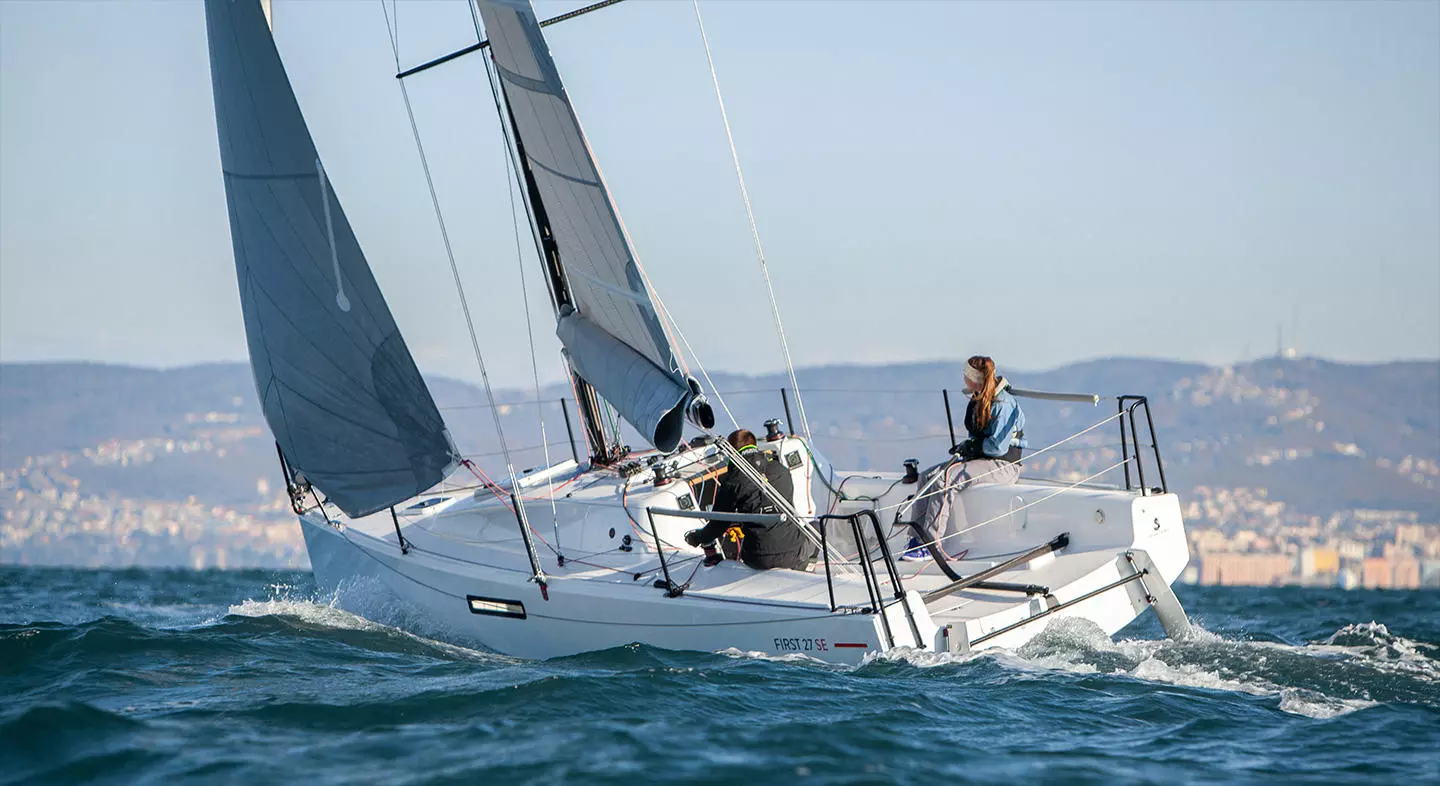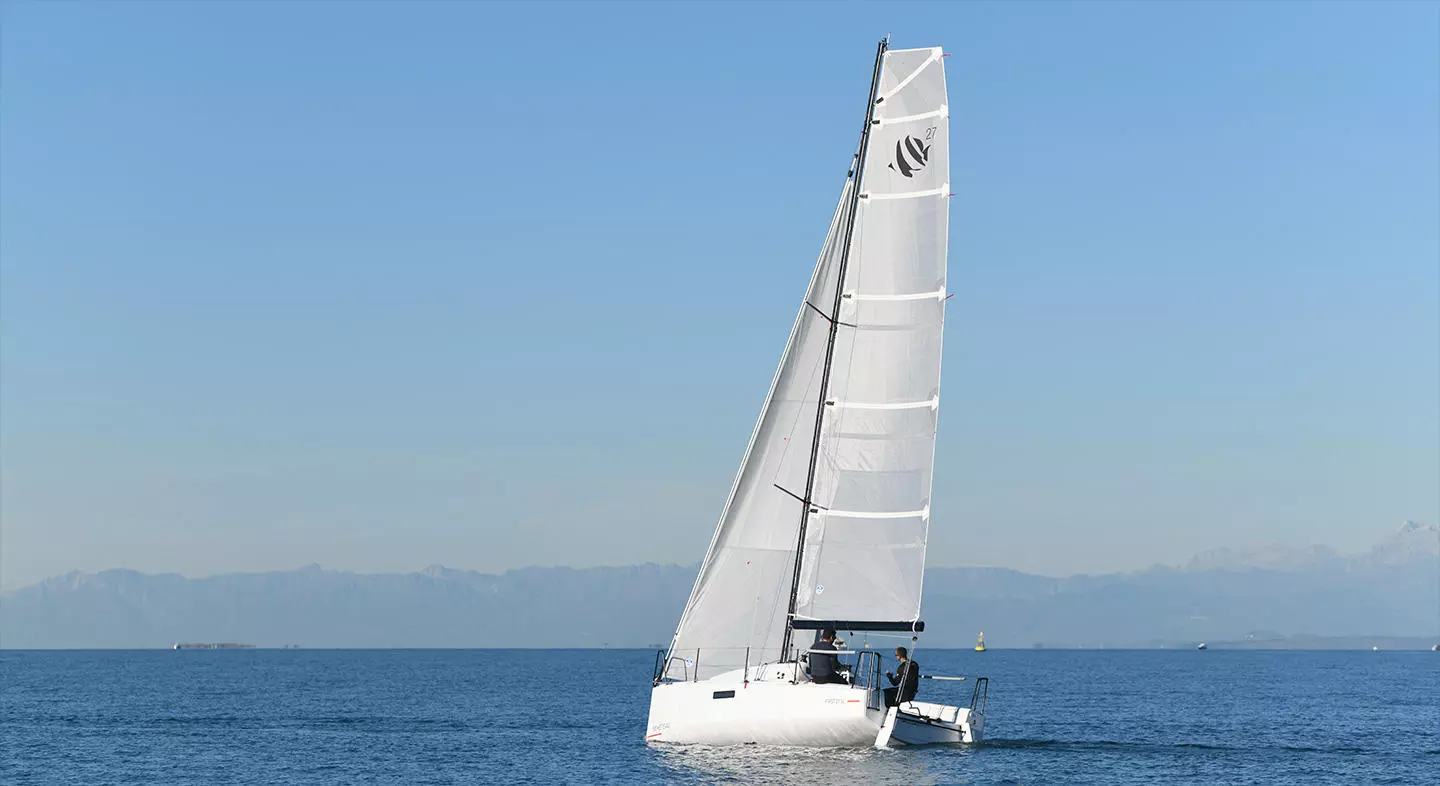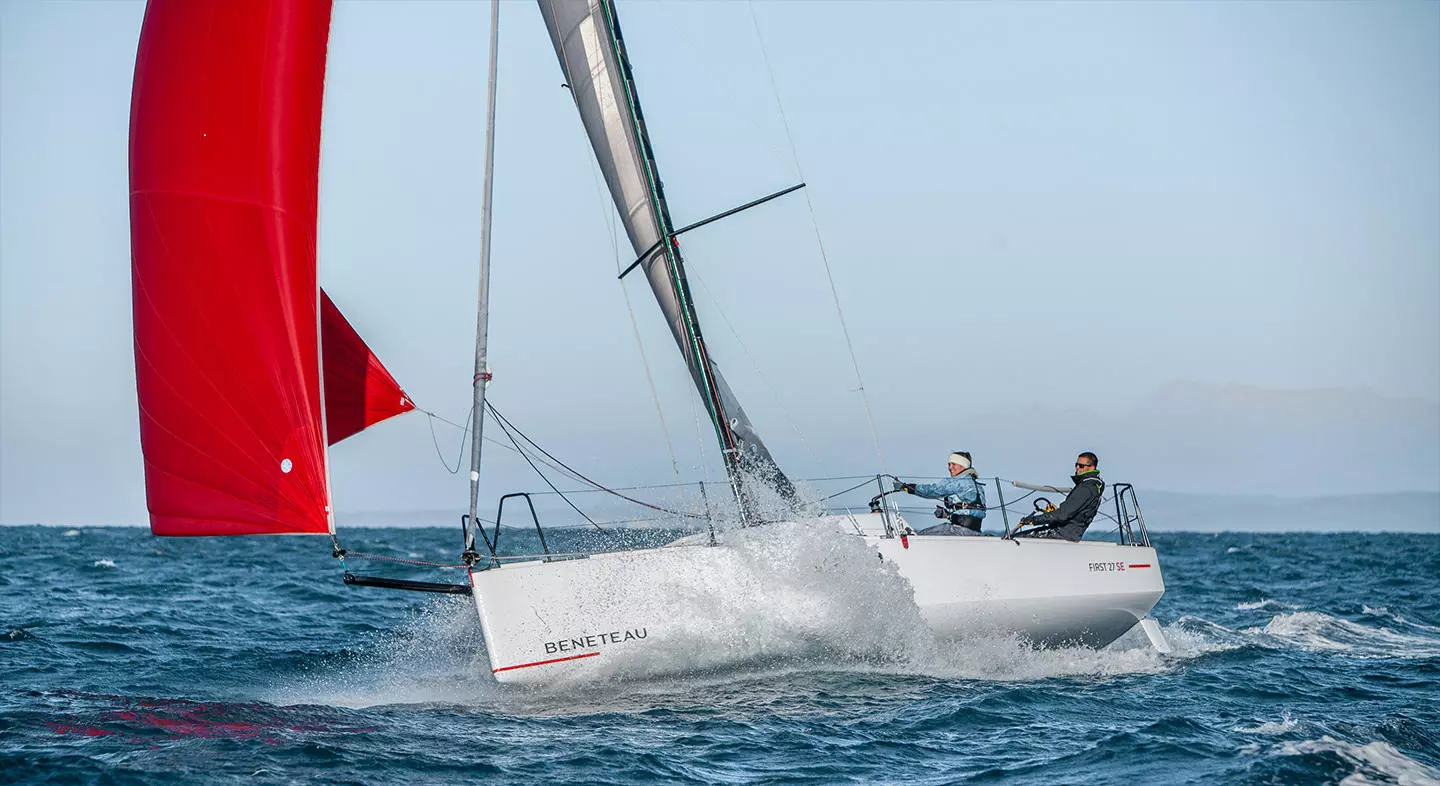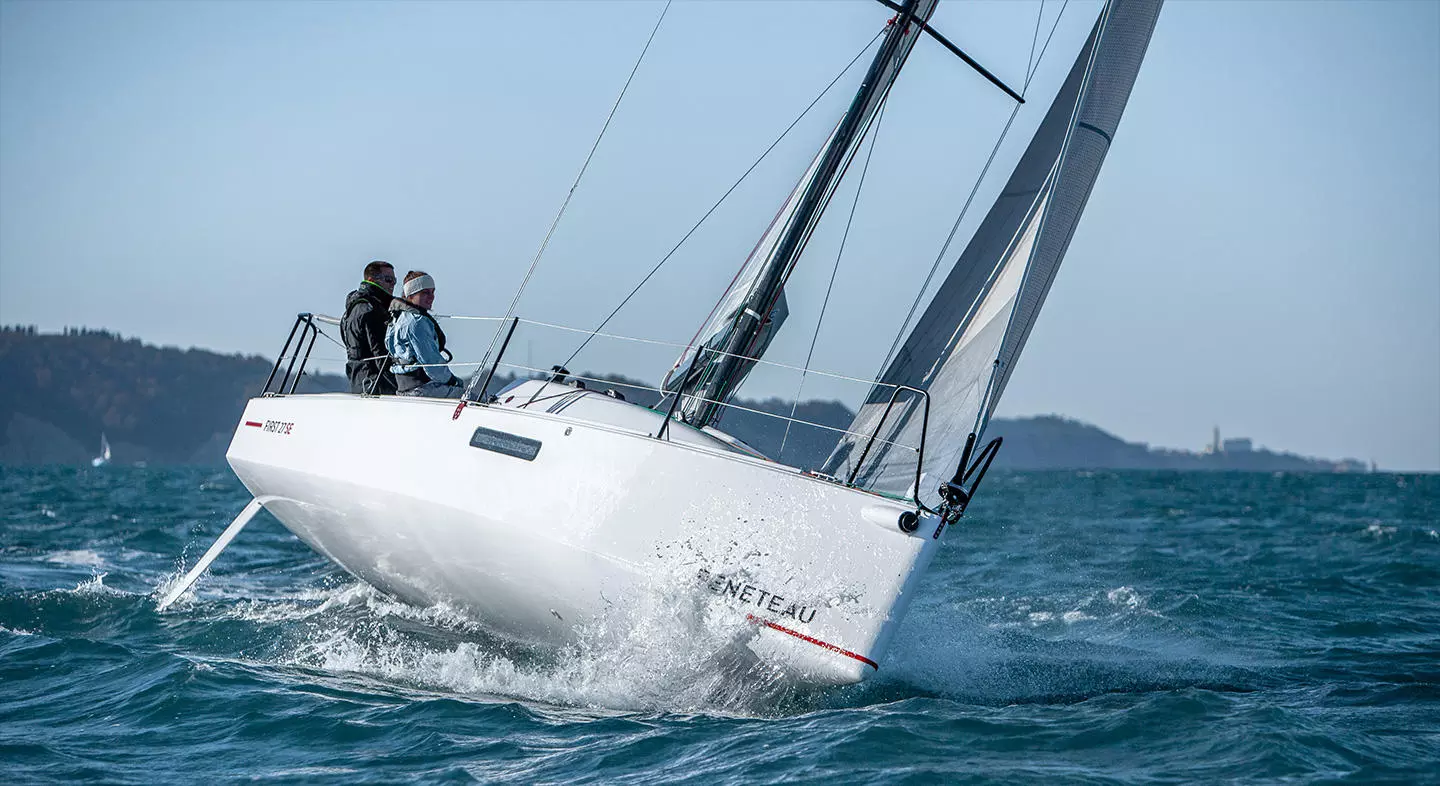 interior design
First 27 SE is the only B category trailable 8m boat on the market with a fully functional interior. What might look minimalistic is the extremely weight-sensitive interior, where all components are also functioning as part of the boat structure. She can accommodate up to 6 adults, two in separated bow cabin, and 4 in the saloon. Thanks to innovative magnetic doors, the mid-section of the boat can be converted to the proper marine toilette, front cabin extension or "wet-room" for sail-changes. Interior also offers crew bags for personal belongings, fridge, foldable table and sail-locker. Combined with other practicalities, these make her an ultimate adventure cruiser for sailing connoisseurs. All interior is modular, so one can quickly empty it and reduce weight for racing needs.